Xmas 2008 letter from Finn
If IE says it has blocked something, then it's just the music and/or some adds (the pain of having a free web page). Nothing to wory about.

The letter is not intended for printout (may be possible, but never ever tested)
---
Xmas Letter :
Hi there :-). This is the first time ever, that I write a NorwEnglish version of my yearly Xmas letter. It's not a translation of the native Norwegian one (except for the pictures), thus the content is quite different. Well, I worry almost as much now as I did before, but the U.S. Author Susan Jeffers and her books, has been of help to me, trying to worry a bit less, and enjoying life a bit more :-). I'm as ever single, and the more I realize why, the more I conclude, that I will forever be. So be it. Physically I've reached a age (of 46) where deterioration is the theme for the years to come I guess ;-). Unless one compensates with a lot of physical activity that is. I've been attending social dance lessons four days a week this autumn, mostly getting to bed at 0130 at night, and sleeping less than ever before. But do'no if that's normal for my age, or just a bad habit. This summer I tested CouchSurfing for the first time. As a host. In my terrible flat. I was a bit ashamed of letting open minded social people being hosted by a not very social nor very extroverted bore like me. But realizing they would possibly not have found a host otherwise, I concluded it was a acceptable thing for me to do. And very exciting for me. For some reason, both my visitors were from Singapore :-). Do'no why. Got other queries later but had to turn them down due to lack of time, and later on, because I finally dared to take the first step and tear down my terrible kitchen. The problem then was only, that being as active as I am in the evenings, I almost never got anything done with that kitchen. And being the first time ever for me to renovate a kitchen, most of the time is spent thinking, and not that much really working. Also motivation has not been there at all, but I was lucky to have a friend visit me and keep me company for motivation. Now I have a couple of weeks of during Xmas and New Years eve, so forcing myself into getting some progress now again. It would be nice if I could accept couch surfers again. That's much of the reason why this letter is so late by the way. I'm thinking a bit about Ali, the last one that came. He seem to consider the insecurities in life as adventures to enjoy. Whereas I tend to more consider it something to worry about. I have to try to stop that somehow. Scroll down if you like to see some pictures taken during 2008.
Thanks for the attention ;-).
---
---
Pictures :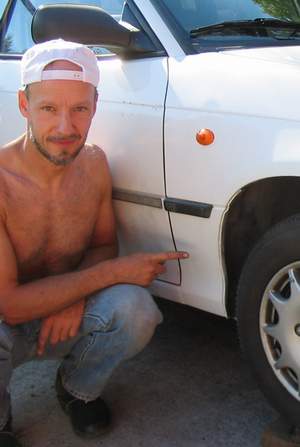 Here a previously rusty part on the car has received aprox 4 layers of not very environmentally friendly chemicals, that I do hope will keep the environment out for a few years (before it gets rusty again). On the right hand is a picture (camera in the end of my arm), from the local Norwegian forests. Actually with a group for singles, but they're not on the image as can (not) be seen ;-).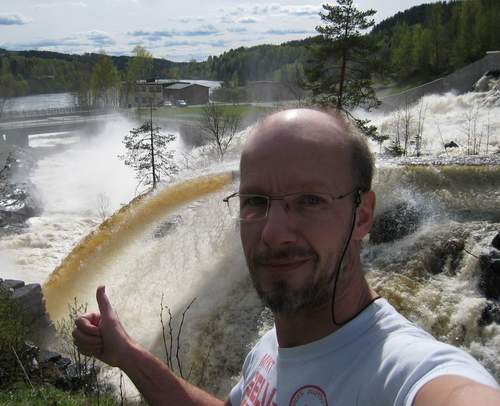 I use a lot of my spare time on social dancing lessons, but has no pictures from it. Except the one on the left, taken by a fellow dancer on the bus stop in Sweden, on the way back home. The one on the right is on the way back home from a ski ! trip this spring.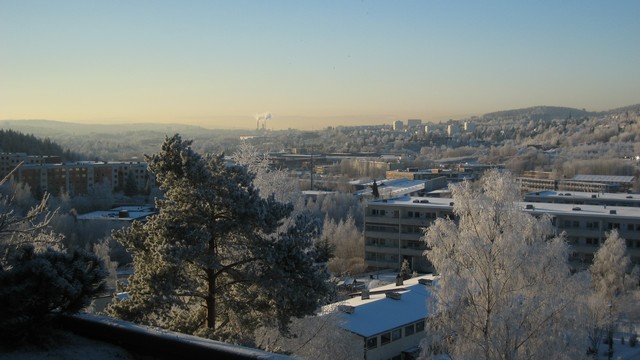 This is the view from my flat at Stovner. I work next to the smoke from the chimneys that are half way towards the centre of Oslo.
---
Happy Xmas (a bit late for that now but), and a Happy New Year !
B.R. Finn :-)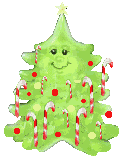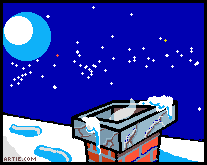 Pause Song:

Graphics frAt this link there's some small sections from a downwards glide with my hang glider this summer. Regrettably it ended with a hard landing, as it was a year since last time (reason, being much to late flaring, again caused by using the drag shute, again caused by not wanting to land farther up where there were to crowded with people and other hang gliders, as seen from my point view. Later that week I had a personal record flight of four hours :-), and much higher up than this one, as this was just a glide down.
By the way, I now exist also on Facebook under my real name. Though I'm not using it actively. Remember to include the abbreviation for my middle name "B." if searching for my name on the net, and keep in mind that much of what you'll find then is by now pretty old. I also have a MSN user (but never use it) and a Skype user that I am using as my primary home phone. But you have to get approved first if you are to call me using Skype.